One of the most awaited season by many, esp. for beach lovers or those longing for "vitamin sea" will understand, is summer. Here in the Philippines, summer comes in April and ends in May; and I'm honestly telling you the weather is extremely hot (for me), so obviously I really hate going out. But, there are lots of fun things to do during that season, so instead of wasting chances, finally convince myself to enjoy it 🙂
I love going on a vacation, who's not anyway? How can I describe my sweet escape? Hmm… something like this~ late afternoon when it's almost sunset, sitting or lying on the beach while calmly listening to the gentle sound of ocean waves. Daydreaming while looking at the sky and watching the clouds slowly moves. A perfect moment to feel the soft winds blowing with the fresh smell of the trees. A good time to relax and have some tea or coffee (maybe I'll choose tea by that time). OMG! Please bring me back there! That particular time of the day will definitely what I'm gonna miss when I go back home. Haaaaaay…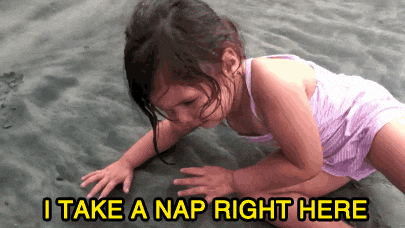 Are you planning going to the beach this summer? You should be! & I think it's better if you can plan it as early as now.*wink*
Today, I'm going to share with you our weekend getaway. We went to one of the most well-loved escapes here in the Philippines. It's just a few hours of drive from Manila, & you'll reach that paradise.
I've been in numerous beaches before, and the only thing I can always say is  just "WOW!" Been in places like Cebu, Boracay, and Baler, and I'm so happy I was able to see another perfect paradise~ It's Crystal Beach Resort in San Narciso, Zambales. I love that place! Wanna know why? Just keep on reading and enjoy! 🙂
Two weeks ago, we went there with my boyfriend and his friends. They want to go on surfing, and I was invited to join. I didn't plan to try it 'coz way back when I was in Baler, I was afraid that I might get drowned. Lol. But when I finally tried it in Zambales, I never thought I'd like it.
We started to travel at around 3:00AM, and arrived there pass 6:00AM. Btw, Kim's friend brought a car, so our travel time was not too long. When we arrived, we settled things first for our overnight stay. I overheard when we were in the lobby, that the resort was already fully booked until April. No rooms and tents available. So, I advise that you should try to give them a call if in case you're planning to go there soon.
CLICK THIS to check out their packages, and
CLICK THIS to check out their room rates.
Actually, you can rent a tent outside the resort. That's what we did. There is a store just in front of the entrance gate. The rent costs ₱300 ($6), good for two, and you also need to pay for a security deposit of ₱500 ($10).
After breakfast, we went back and check out the place. Now, let me give you a short tour in Crystal Beach Resort.
Please be guided 🙂
This campsite (and they call it "kampsite") is so nice. When you go around the resort, you'll find more of it.
Here's where we stayed. This part is almost near the beach. With just a few walks, you'll get there. Btw, meet the boys – (from the left) Kim, Omar, Justin. They were officemates. Nasabit lang ako, actually. Hehe!
Now, let's go to the beach area…
I've been waiting for this moment a very long time. It was really a perfect timing, and I'm sure that I'll go back here.
We spent the morning with so much fun. The guys went surfing, while I continue to explore the place.
 It's a must visit place this summer. Include this resort in your list of destinations to visit, & I'm telling you… you'll love this place. Don't forget to wear your sunblock, okay? 🙂
It was almost noon when they finished surfing.
Surfing fee costs ₱400 ($8) for surf board and instructor fee. But, if you're confident not to take a quick lesson, you can just rent a surf board for only ₱200 ($4). As what I've noticed, they have limited surf boards for rent, so better to have your reservation early in the morning.
Meet the blogger and the surfer. Lol.
It's almost night, and the place is being set for the evening event.
They have a live acoustic band to serenade the guests. As what I've heard, this event happens every weekend. Aside from acoustic band, they also have fire dancing. Cool, right?
I was so amazed with the talent, I forgot to take more photos. So, this is only what I got.
A perfect moment to drink your beer. That exact time you're hoping to last long. It was indeed a great night!
After some time, we went to the shore for star gazing, and then call it in a day.
…..
The next day was my adventure time. Haha! I decided to go on surfing.
I really enjoyed it! T'was really really fun. The surfing activity will spend an hour, but you know what… it's so Bitin! As in! I got tired, but I still want more. Will do more next time!
And, the weekend is over! We went back to Manila safe and sound. Thank you for this wonderful weekend experience Crystal Beach Resort. You made our weekend memorable & extra-ordinary. We really had a fun & an exciting experience in your paradise. We'll definitely go back there!
If you're planning for a "beach please" moment this year, include Crystal Beach Resort in your bucket list. You'll never get disappointed, as staffs are so accommodating and they keep the place safe and clean.
We really had a great time when we were there, and I can say that this is one of the best resorts I've ever been.
Have a great adventure when you're there! *wink*
PLEASE READ DISCLAIMER 🙂